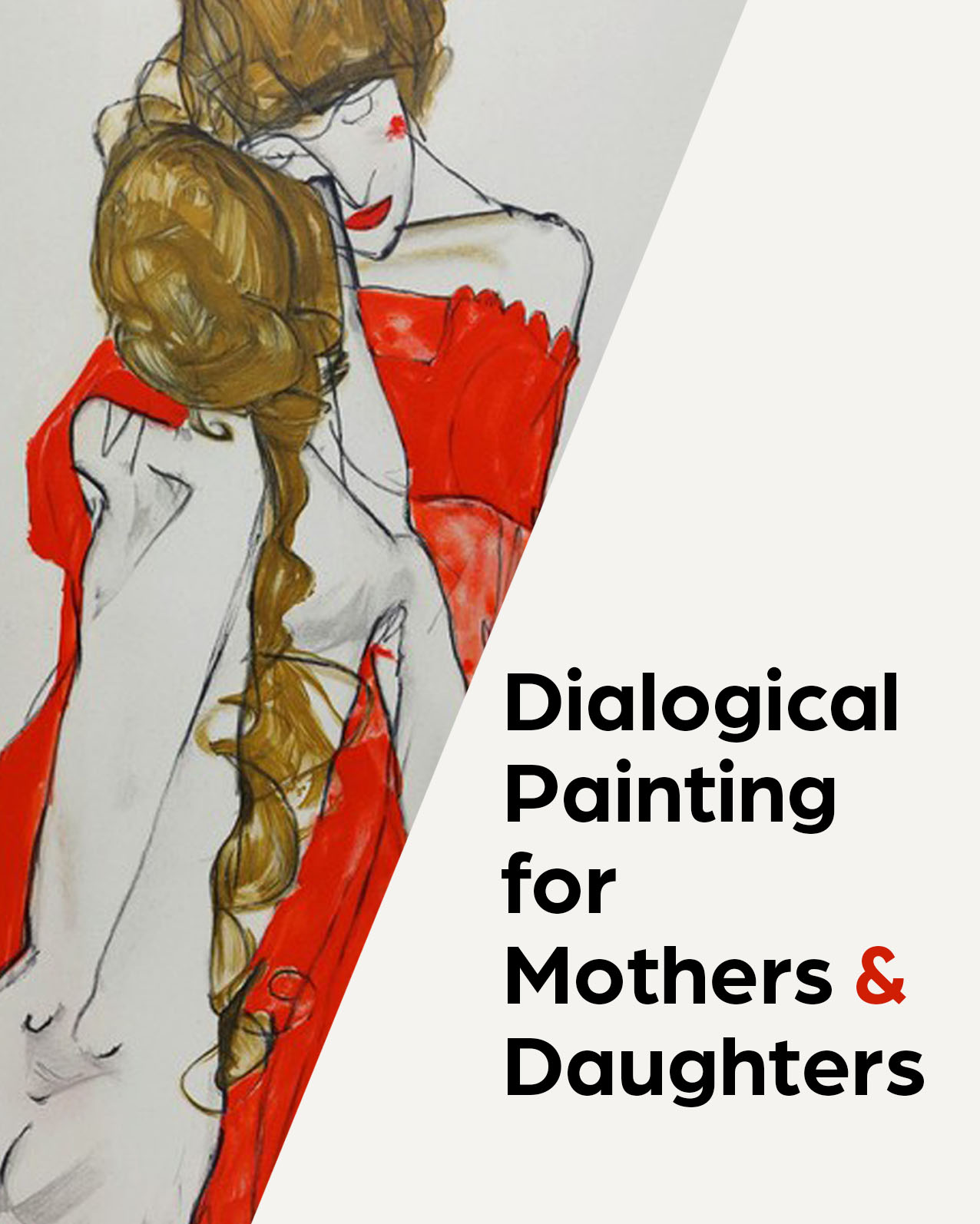 Call Opens: Janury 2023
Philosophy:


Art-Expression Studios has designed a special program for Mothers and Daughters

The event consists of two sessions dedicated to connectivity, creativity and healing through two interactive and creative exercises.

The workshop happens in a group-set up and consists of the following outline:



Outlook:

Introduction and warm-up exercise
Brief explanation of material usage and the outline of the theme of the day and what dialogical painting is
Painting and creating in tandems
Discussion and analysation of the works within the group


Each group consists of a maximum of six tandems to keep the intimate and interactive nature of the sessions.

The workshops are offered in English.



Requirements:


No prior knowledge of painting is required.
In art-Expression Workshops, we use painting as a medium for connectivity, self-reflection and communication.
The process matters and not the result.




To daughters of which age groups is the program available?

There are three packages available:

For mothers and adults (Age group 18 and above)
For mothers and adolescents (Age group 12-18)
For mothers and children (Age group 7-12)
Registration:


Call for Registration Opens in January 2023
All information including dates and location will be announced in Janury.

Registration fee for this event will be 60€ per participant. Materials will be provided.